Managed Servers in Durban
Matnet provides top-notch server management services tailored to suit your business needs.
Matnet
What precisely does the term 'managed servers' entail?
When a company engages a third-party IT service provider to host their servers, it is known as 'managed servers.' This arrangement entails entrusting an Durban-based IT company with the responsibility of handling server storage, maintenance, and backup services on behalf of the client
What impact will opting for managed servers have on my business?
Opting for managed servers for an Durban-based business entails comprehending your company's requirements for success and prioritizing the security and robustness of your operations. If your business is located in Durban, there are compelling reasons to consider a managed service provider.
For small to medium-sized businesses experiencing growth, entrusting the management and hosting of servers to a reputable third-party IT company for a Durban dedicated server can result in significant time and cost savings for your company.
Managed servers liberate you from the burden of self-maintenance and spare you the need to hire an additional full-time employee. With managed servers, you can minimize company downtime, ensure server security and backups, and have them expertly managed as per your company's requirements.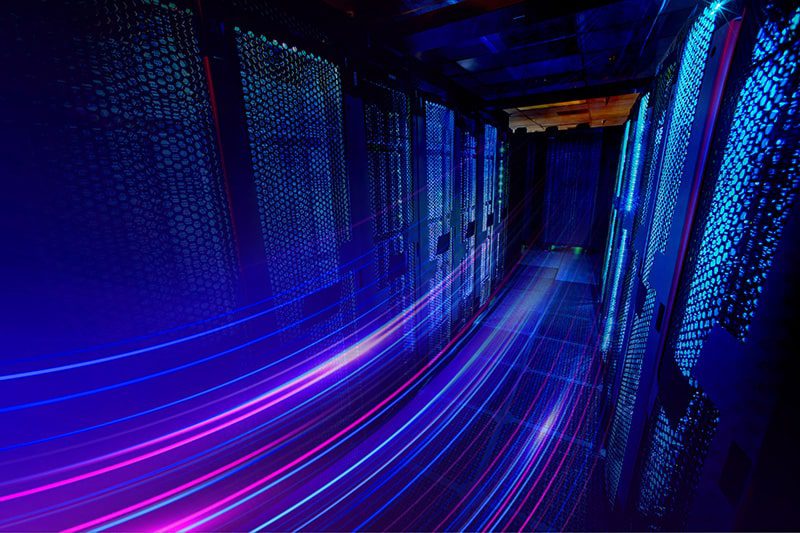 What specific services come with Durban managed servers?
A managed dedicated servers plan offers a diverse range of services, some of which may be location-dependent. If your company operates in Durban, it is advantageous to select a managed IT services provider based in the same area. This ensures that if you encounter a server problem that cannot be resolved remotely, an IT professional will be dispatched to your site for assistance. In cases where your company is located too far away, the IT company will deploy a qualified professional from a nearby location to provide support.
Moreover, the managed servers plan includes essential features like software firewall installation and configuration, pre-installed server updates, email troubleshooting, colocation services in Durban, and managed server backup. The package also offers 24/7 server monitoring, a network uptime guarantee, as well as server backup and recovery restoration.
Which managed server plan based in Durban would be the most suitable choice for my company?
If your business operates in Durban, you likely rely on swift and dependable services in all aspects. Opting for a managed dedicated servers plan offers a diverse range of services to enhance your server performance. You have the option to select from a wide array of services or opt for a comprehensive maintenance plan. When deciding on a managed servers plan, such as local NY dedicated servers, it's essential to take into account the size of your company. Smaller companies may not necessitate as many services as larger enterprises might.
In what ways will opting for a managed server benefit my Durban-based company?
Opting for a fully managed server can significantly benefit any business in Durban by reducing employee workload and adding an extra layer of security to your company's data. Another option worth considering is a Durban VPS (virtual private server). In the current digital era, relying on a managed IT services company like Matnet grants your company access to a team of skilled tech professionals who will keep your technology up-to-date and your servers under constant monitoring.
Understanding the fast-paced Durban mentality means recognizing the value of minimizing downtime. Your servers serve as the fundamental framework for your company, hosting your network, computer system, and crucial data, including that of your clients.
When server maintenance is handled in-house, round-the-clock monitoring is challenging to achieve. However, this is attainable through server colocation. Opting for managed servers means entrusting a team of IT professionals to proactively implement measures that ensure the safety and security of your servers, preventing potential issues from arising.
Can desktop management services enhance functionality?
In order to thrive in Manhattan's competitive business landscape, you must keep pace with others. This entails having access to Durban internet speeds and Durban managed server reliability. Your servers act as the heart of your computer system, making their smooth operation essential to your business's functionality.
Monitoring servers properly can be highly time-consuming, which is why outsourcing your IT services can be a valuable time and cost-saving solution. Effective server monitoring and maintenance are crucial to maintaining the smooth operation of your business. Since your servers safeguard all your data and ensure easy access to files, prioritizing good server maintenance and opting for managed servers play a vital role in ensuring safety and functionality.
What advantages will I gain from selecting a fully managed server option?
Opting for managed server hosting offers several benefits, including reducing employee workload and adding an extra layer of security to your company's data. In a fast-paced environment like Durban, downtime is not an option. Your servers form the foundation of your company's infrastructure, hosting your network, computer systems, and vital data, including that of your clients. Any server downtime can lead to inaccessible or lost files and result in significant company downtime.
Consider having a Durban cloud server. With in-house server maintenance, 24/7 monitoring is unlikely. However, choosing managed servers means you gain access to a team of dedicated IT professionals responsible for implementing preventive measures to ensure the safety and security of your servers. This proactive approach helps minimize potential issues and ensures the smooth functioning of your company's critical systems.
How will utilizing managed IT services in Durban contribute to the growth of my business?
Embracing the future of IT services through outsourcing brings numerous benefits with managed servers at the forefront. Entrusting the monitoring and management of your servers to a professional IT team allows you to maximize your workday's efficiency without concerns about data security. With managed technology services in place, business owners can prioritize the growth of their company, free from worries about computer system glitches.
In what ways can server management in Durban ensure the security of my data?
Server management involves round-the-clock monitoring of your data. Through remote server monitoring services, your IT services provider continues to oversee your data, even after you leave your Durban office and close for the night. This proactive approach ensures that any potential security threat is detected before it can compromise your system, effectively stopping viruses in their tracks. Managed servers offer a safe and secure environment for your data, recognizing its critical role in the success of your business.
Are there any potential risks associated with utilizing managed server support?
In today's business landscape, server monitoring is almost indispensable for achieving success. Irrespective of your business's size, prioritizing server security is paramount. Managed servers incorporate server monitoring, adhering to the belief that prevention is superior to cure. Whether your business is based in Durban or not, and regardless of its scale, managed servers offer continuous server monitoring and robust security measures.
Is an Durban server monitoring plan necessary for small businesses?
Server monitoring has become a crucial aspect of achieving business success. Irrespective of your business's size, prioritizing server security is of utmost importance. Managed servers encompass proactive server monitoring, adopting the philosophy that prevention is superior to cure. This approach ensures constant server monitoring and robust security for any business, regardless of whether it is based in Durban or elsewhere and regardless of its scale.
Are managed servers accessible to businesses located outside of Durban?
Managed IT services companies like Matnet frequently offer managed servers to companies located outside of Durban. Opting for a third-party IT provider also comes with the advantage of their convenient remote services, accessible from anywhere, whether inside or outside of Durban and Durban.
Can I expect long-term benefits from choosing a managed server option?
Certainly, the answer is affirmative. When aspiring to establish your business's reputation in Durban, considering the long-term impact of any service you engage becomes crucial. Enlisting a managed IT services team grants you additional time to concentrate on your company's growth instead of getting caught up in the intricacies of IT operations. As Durban businesses increasingly adopt automation, staying up-to-date with technology becomes indispensable for ensuring long-term business success.
Over time, your company will reap the advantages of reduced IT expenses, minimized downtime, and the liberty to allocate more time to strategic resource planning.
Do Durban managed servers enable me to access my data from anywhere?
Absolutely! Managed servers empower you to access your data from anywhere, ensuring its safety and security. If you desire remote access to your server data, simply inform your managed IT services company about setting up a virtual private network (VPN). With a VPN in place, you can take your office with you while traveling in and out of Durban. A VPN is a network constructed using public wires, like the internet, to connect remote users to a company's internal network. Once granted access by your managed IT services provider, you can work seamlessly from any location.
Fill in the form below for your queries
Contact Us